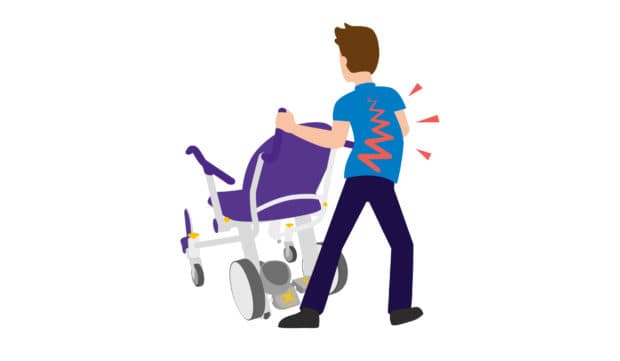 December 5, 2019
Training Illustrations
Among their talents, our team are highly skilled illustrators, able to work with any genre to suit the project in hand. So when Sodexo asked us to propose a style to eventually create over 80 illustrations, for their Portering Training tools, we needed to think ahead.
The training resource would explain and show clearly and visually everything a hospital porter needs to learn to fulfil their role safely and effectively.
We understood that this would involve many scenarios including; people, techniques, digital tools and various equipment.
We presented a colourful 'flat' illustrative style. We demonstrated that the style had enough detail to be 'realistic' but simple enough to be adaptable to all scenarios. The client loved it. It was then just a matter of producing 80 odd illustrations in the same style.
Real life situations needed to be clearly demonstrated through our drawings. Our porters, pharmacists and nurses needed to be shown interacting with each other and their patients. They would be pushing wheelchairs, manoeuvring beds and even going to a blood fridge. The secret was creating a flexible illustrative style that could be easily adapted for any situation with enough detail to be a real life visual training aid.
The final set is an impressive body of work, and another example of Allen Creatives unique in-house capabilities.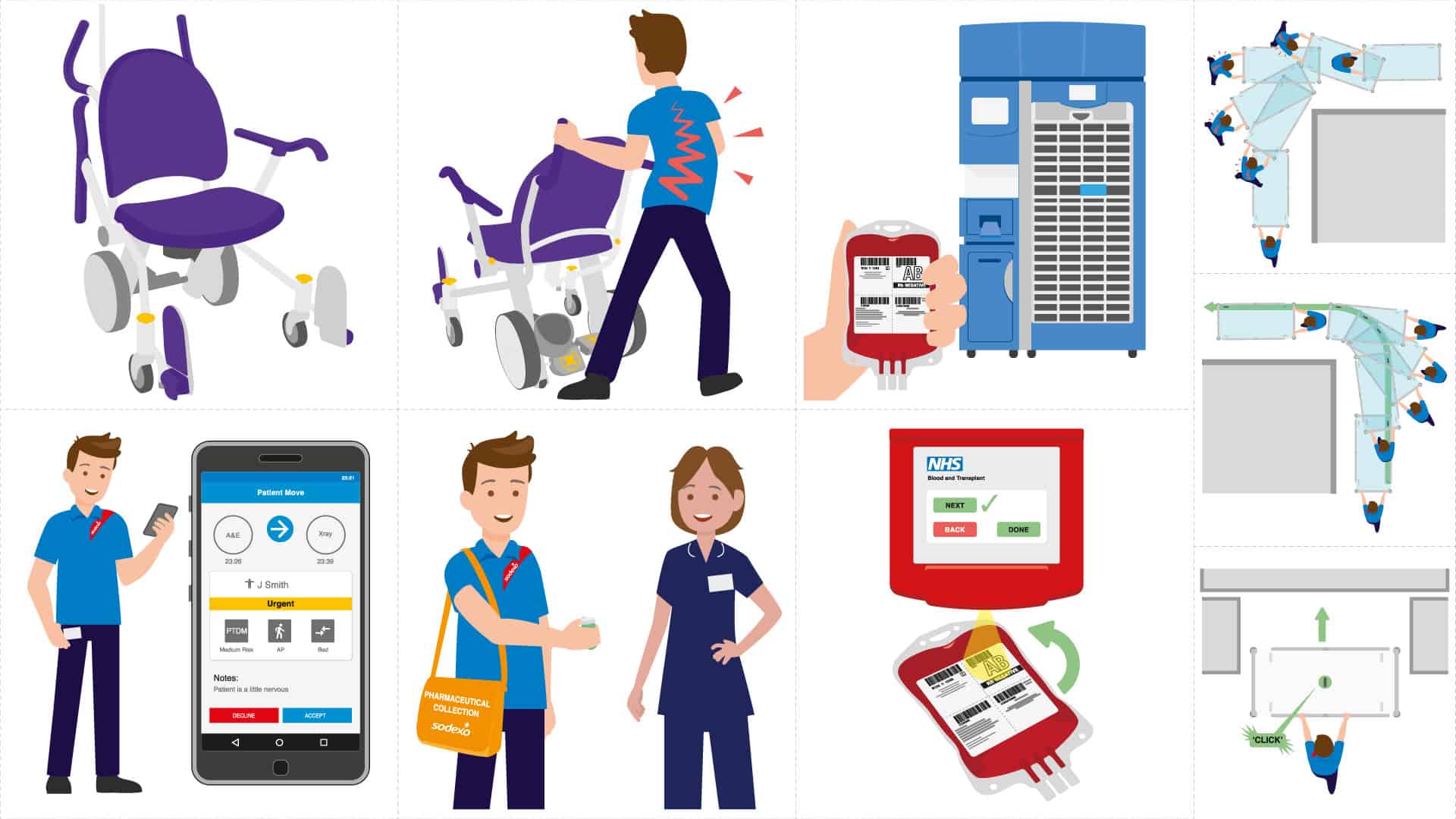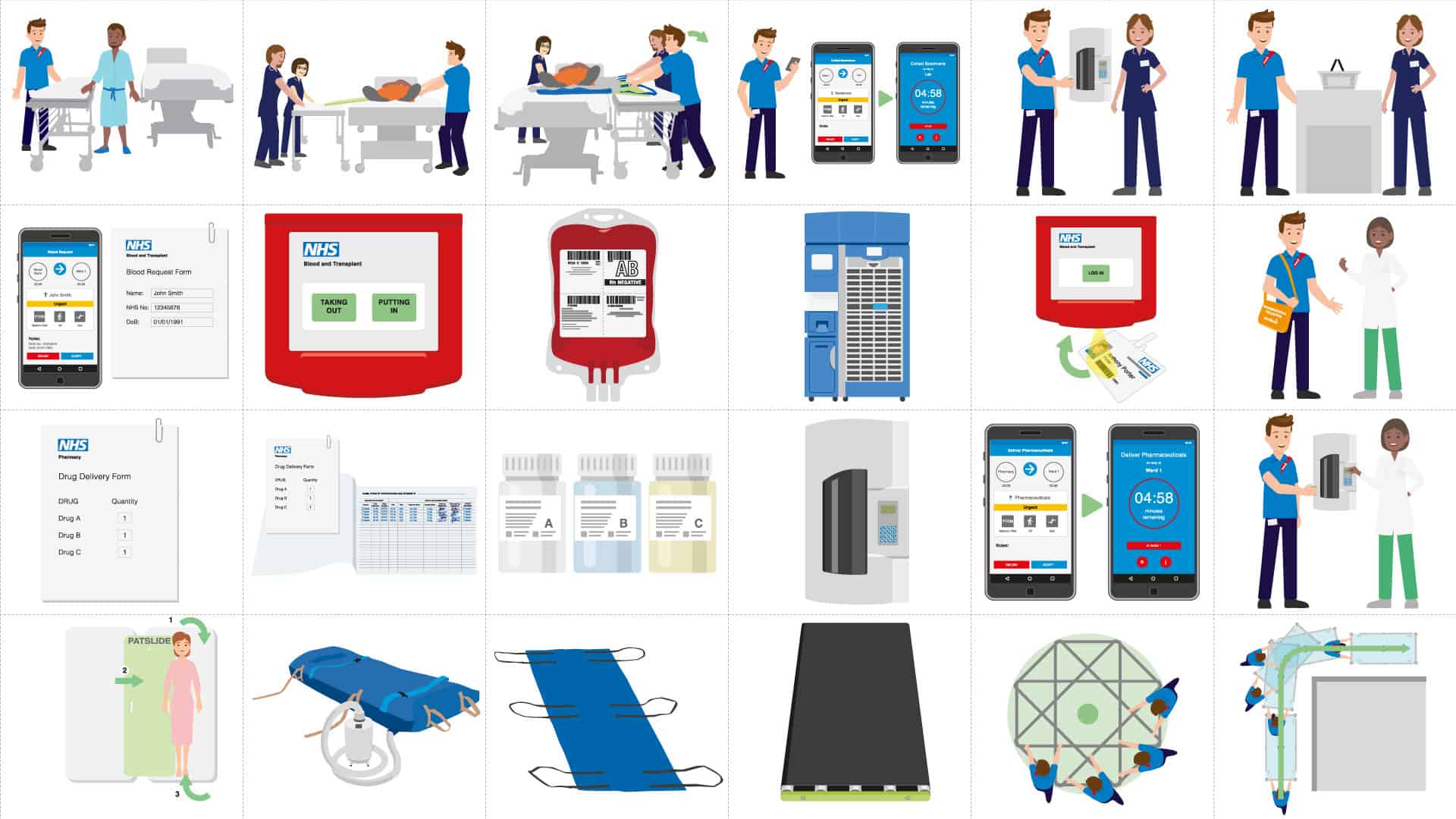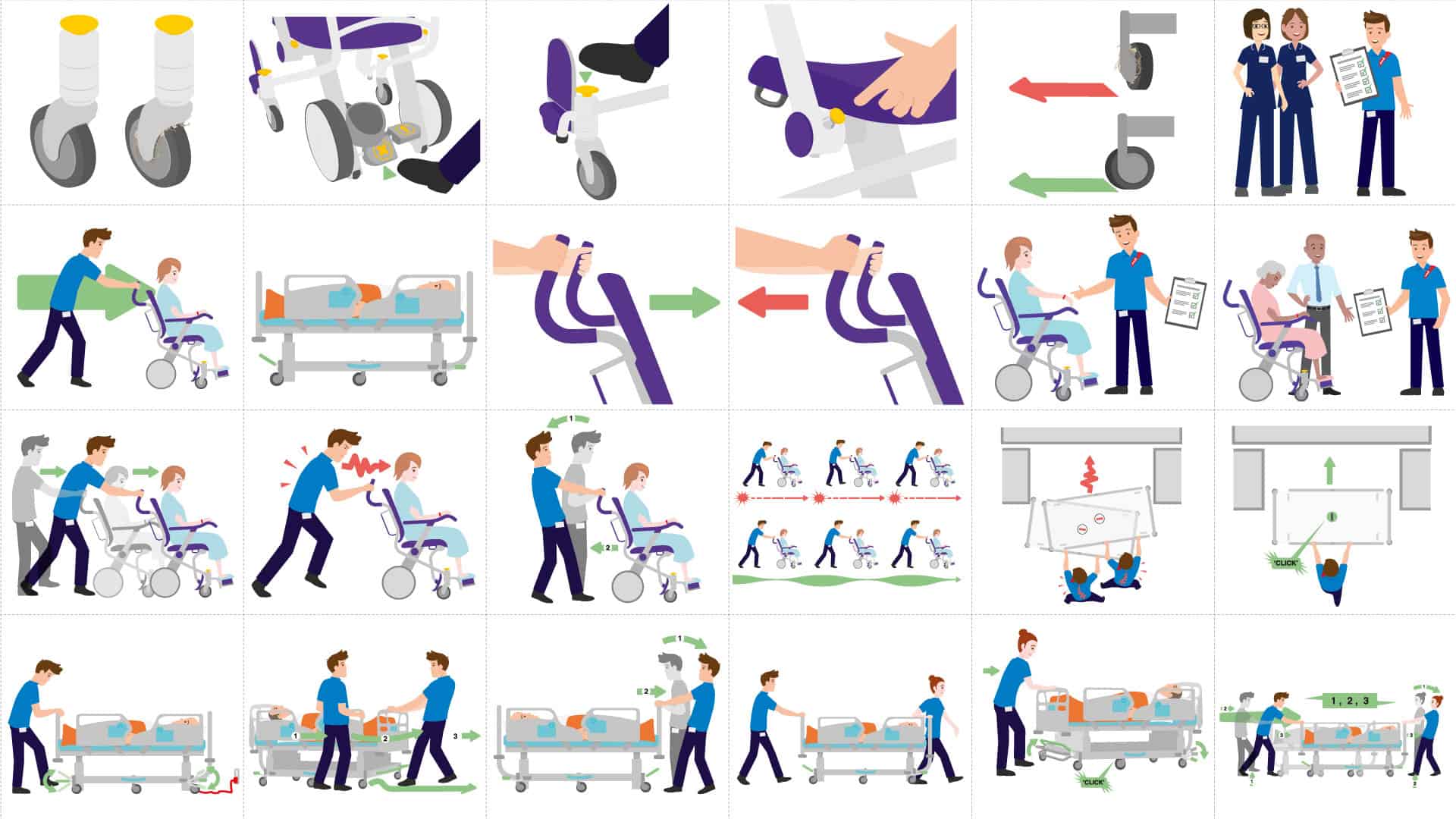 Recent Posts