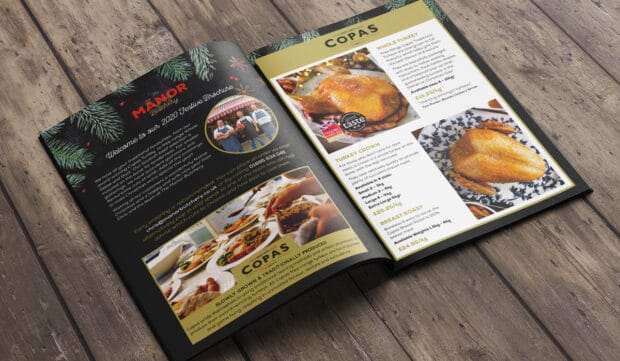 October 23, 2020
Feel Good Festivities
It's never too early to get ready for Christmas in our opinion, especially if you're a butchery shop needing to secure those early turkey orders. Having worked with Chris since he opened his butchery in 2017, it felt right that we gave The Manor Butchery a really great Christmas marketing campaign.
Christmas is a special time, but I think we all agree that Christmas 2020 needs to be extra special – more festive and more family-focused.
We decided to go full-on traditional with sprigs of fir tree, cranberries, star anise and gold pinstriping. Designing a detailed brochure highlighting the quality and provenance of the shop's impressive product range. This is supported with large A1 window posters and a suite of digital materials, including a web page update and Instagram posts.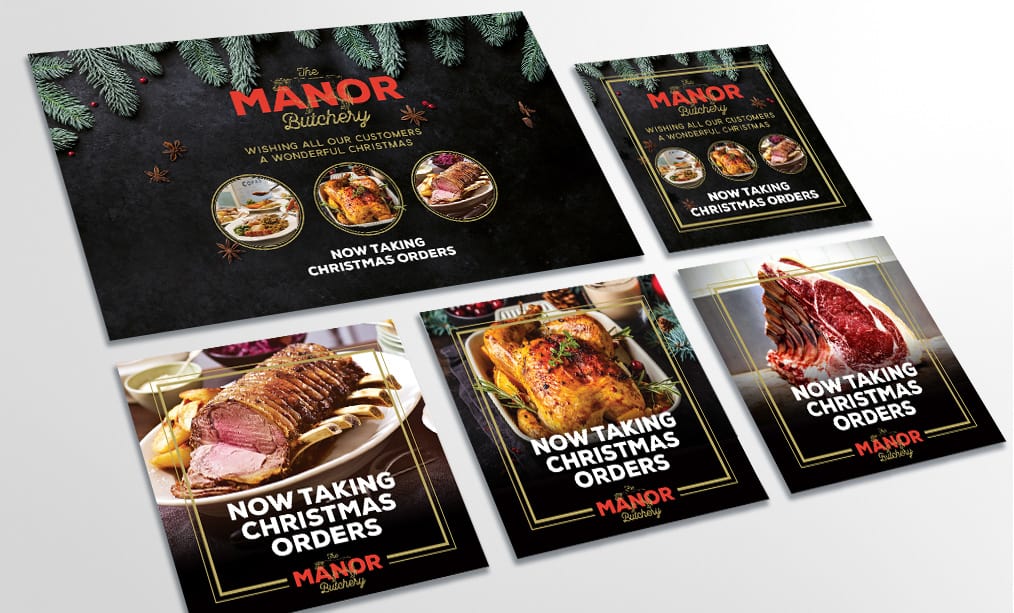 For us, this project was a taste of the Christmas we hope to have. Time to relax with our nearest and dearest, and enjoy some feel-good festivities at the end of a challenging year.
"Michelle and her team totally captured the Christmas we want for our customers. Christmas should be more festive than ever after the year we've all had, and I feel our new brochure, point of sale and social media reflects our hopes for a lovely traditional Christmas. The theme showcases our products beautifully on our website, in-store, our fantastic brochure, and on social media. Their ideas and 'everything is possible' attitude make Allen Creative an amazing team to work with".
Chris Legg
The Manor Butchery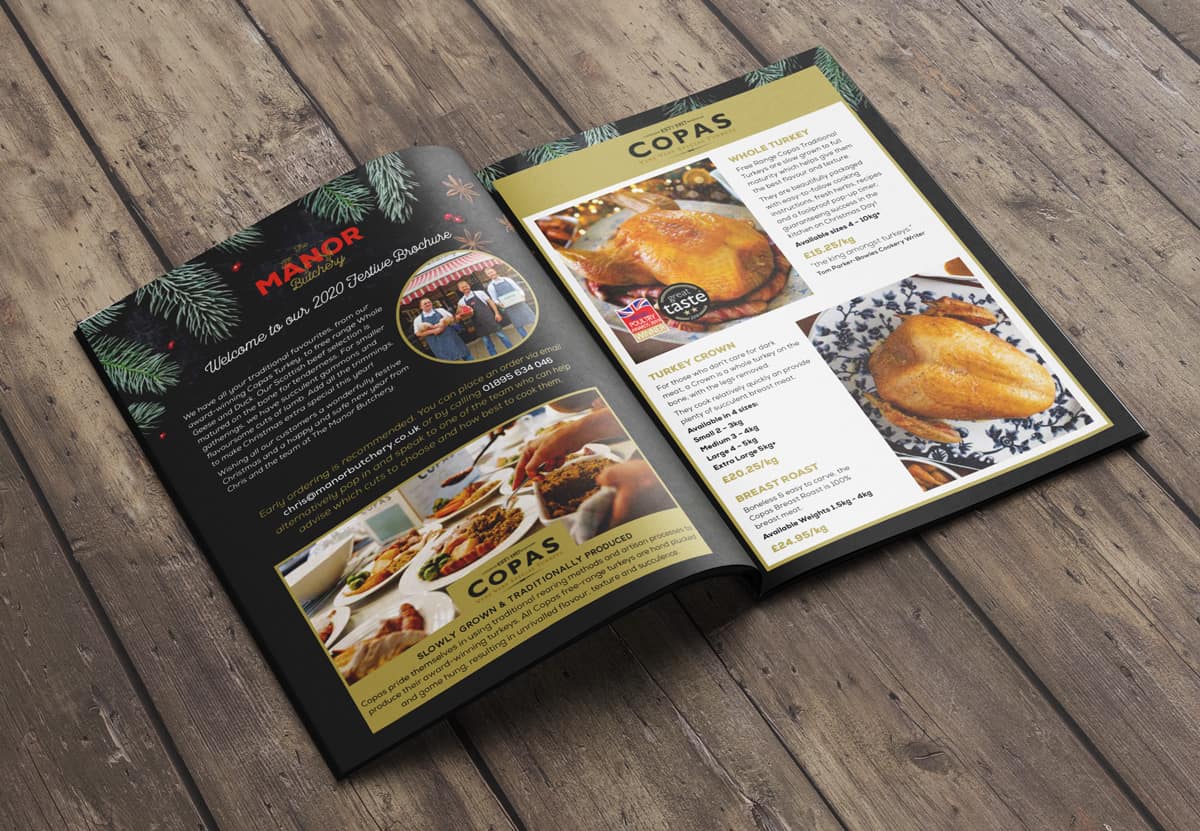 Recent Posts