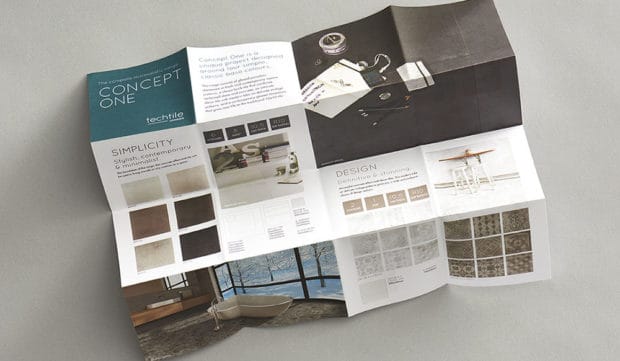 June 26, 2017
Techtile London: A Successful Local Business Partnership
Here at Allen Creative, we absolutely love working with great businesses from our local community. Small and medium sized businesses are the backbone of any local community, and there is no end of exciting opportunities for them to attract new customers locally and beyond. But of course it can be hard for smaller businesses to get their voice heard or message seen. Which is why Allen Creative strive to amplify the voice of small businesses through engaging design and effective brand communication to ensure that they stand out from their competitors.
Techtile London are a Stotfold based premium tile studio who strive to stay ahead of the curve in interior design trends, tile styles and installation techniques. They approached us eager reach a wider national audience beyond their familiar London area, and we began a partnership to help them achieve their ambitions. Working alongside their team on some great projects, promoting beautiful products, it makes us all the more happy to be working with a fellow local business.
Our current campaign for Techtile is the extensive undertaking of designing an individual brochure for each of their over 40 strong range of tiles (with more being introduced all the time). Each of these brochures are included with a free sample of the tile (a little square of beautiful porcelain) in an attractive branded box. Our brochures contain detailed specifications, lovely photography and an application guide in a minimalist yet information-rich design. We agree with Techtile that this is a far more user-friendly solution to the more traditional 'encyclopaedic catalogue' style that would have been easier for us to produce, but rather tedious for the potential customer to sift through.
Overall, both we and Techtile agree, we have developed an effective solution to show off their diverse diverse product range. So whats next? Well there's plenty more creative promoting to come from this local partnership, so watch this space!
Harry Dear, Digital Marketing & Client Services Executive
Recent Posts