June 15, 2017
A Blooming Marvellous HTA Catering Conference 2017
The speakers and work-shop events at this years HTA Catering Conference seemed to really capture the moment. Peter Avis, Restaurant Manager of Babylon London, had the room in the palm of his hand, speaking eloquently from the heart (no slide show needed for him).  His personal journey and impressive career would inspire anyone from any industry. He spoke of 'latte chats' with his team, mentoring and giving back… it's all about people.
Costas Constantinou from Dobbies generously shared his ideas; developing a coffee to-go brand, creating a fun-zone for children to further encourage family visits and opening from 7am for the pre-workers looking to grab a coffee and pastry.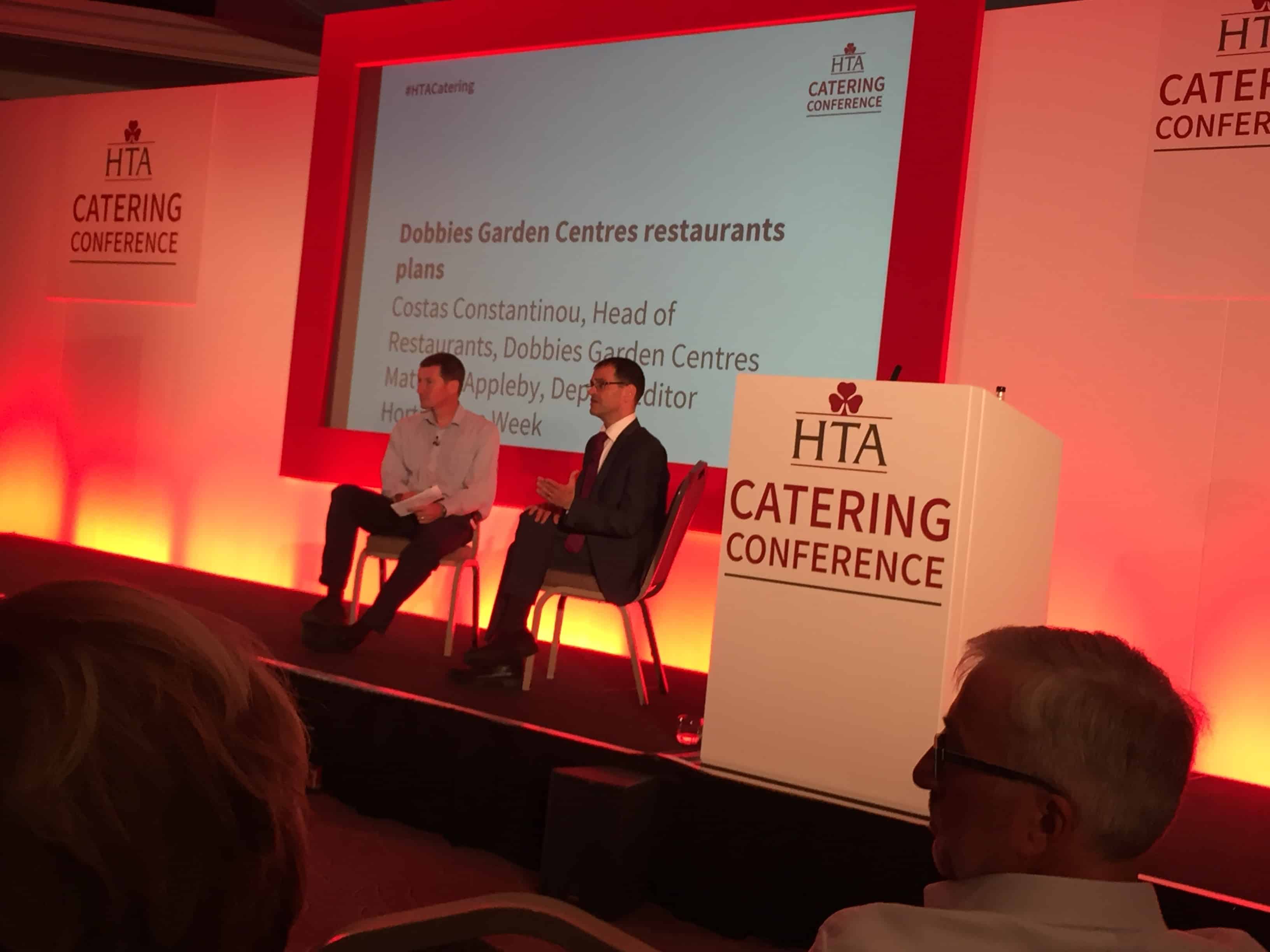 Dave Denny, Martin Christian Kent and Salim Sajid discussed the industry challenges: rising cost of food, shortage of Chefs, rising labour costs, confidence of skills and expertise needed to run a successful catering operation. Then my creative ears pricked up…the importance of an authentic Restaurant and Café brand.
Fortunately for me, I had been invited to join Compass In-Store's work-shop on 'Delivering Catering Excellence', so had the perfect forum to share Allen Creative's passion on the importance of having an authentic brand, that connects with customers and provides the creative platform for all online and in-store marketing.
Sitting with Garson's, IFSE and Compass In-Store, our experienced panel discussed the nitty-gritty of building a successful restaurant, using Garson's Garden Centre Restaurants as examples of how Compass In-Store manage all elements of the foodservice operation. Including the challenging recruitment and health and safety bits.
"Research, focus, create"
My contribution focused on developing an authentic restaurant or café brand that is unique to your business. I shared our creative approach: research, focus and create. How we take our clients on the creative journey with us, after-all, it is an important (and fun) journey that will define your brand look and feel as well as your tone of voice, menu and point of sale design, and a robust marketing plan to attract new and repeat customers.
Having spent time listening and talking with garden center owners, consultants and suppliers, it appears there is an appetite to create really great eating spaces within these up and coming retail destinations. Let's make them as good as they can be and create the highest standard of customer experience.
Michelle Allen, Creative Director
Recent Posts