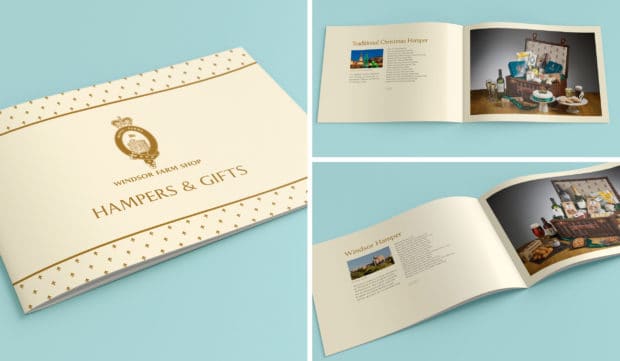 September 13, 2017
Windsor Farm Shop: Designing for a Heritage Brand
Heritage brands make us feel as if we are part of something bigger, something solid and secure. We are fascinated by their history, interesting personality and longevity. Many of these brands have been staples for decades, maybe even centuries, and their message, which is usually that of uncompromising quality, remains unchanged.
Here at Allen Creative, we understand the unique image that such a brand holds, and have had some valuable experience in the past working with one such heritage brand, the Royal Windsor Farm Shop. There's isn't an institution with a richer history or a more prestigious image than that of the Royal family. So when I developed the Windsor Farm Shop brand in 2001 as one of our first projects, I knew it would be part of the history of the Royal family itself, weaved into their story forever. So no pressure!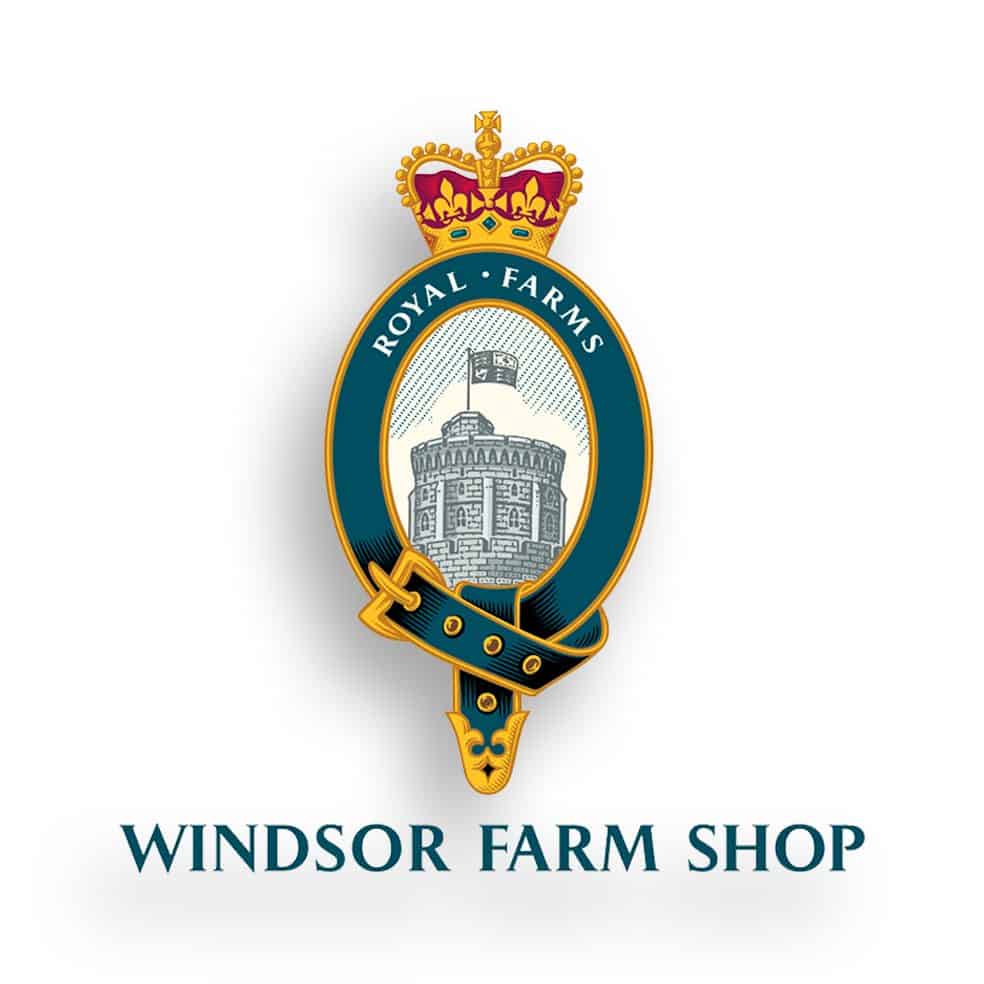 So how does one design and develop branding for a new business that will instantly become ranked amongst those timeless names? The logo is formed from the Belt of the Royal Order of the Garter, incorporating the Windsor Castle's world-famous round tower and, of course, the Royal Crown. The final design was created using traditional linocut printmaking techniques. All together, these elements form a logo that is emblematic of a classic Coat of Arms, which I felt is instantly recognisable as a brand with a rich history and ties to Royalty.
It was only once Prince Philip, Duke of Edinburgh had given the brand his personal seal of approval, that we were then able to design the shops range of own brand packaging. I felt a great sense of pride (and relief) from having our work being personally approved by a Royal, how many people can say that?
Since 2001, the shop has continued to grow, increasing its product range by adding on a coffee shop and extending its premises. One area of the business that is growing especially fast is their selection of hampers and gift baskets. These unique hampers are specially crafted and  filled with the highest quality products and produce from the Farm Shop. The elegant hampers have in many ways become an institution in themselves by attracting the interest of many celebrities and businesses, especially the Traditional Christmas Hamper.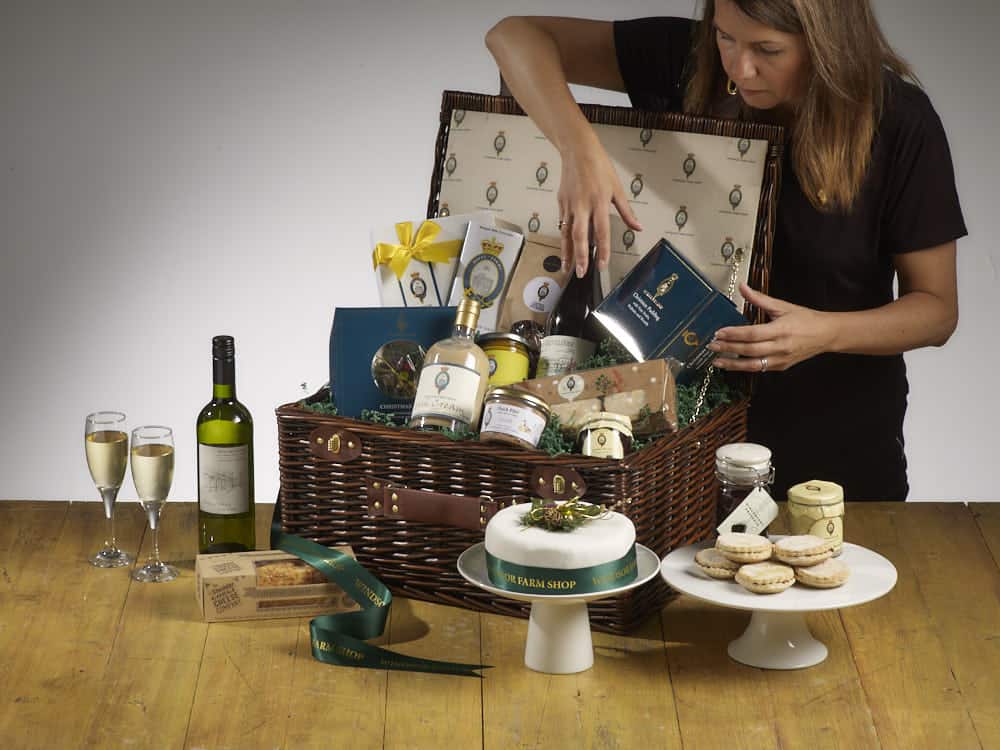 This year they approached us again with the goal of reaching a much wider audience through the development of a new eye-catching hamper brochure. From the start we wanted to make sure that the hampers would be shown off in all their regal glory. All the products and Royal Farm produce included with them each have their own story, so much of our time in the studio was spent arranging mountains of beautiful Windsor Farm Shop products to ensure each one stood out. The shots turned out great, and along with a single colour gold logo front cover and the simple overall design, it will be sure to convey the idea that these fantastic gifts are a part of the same history as the Farm Shop itself.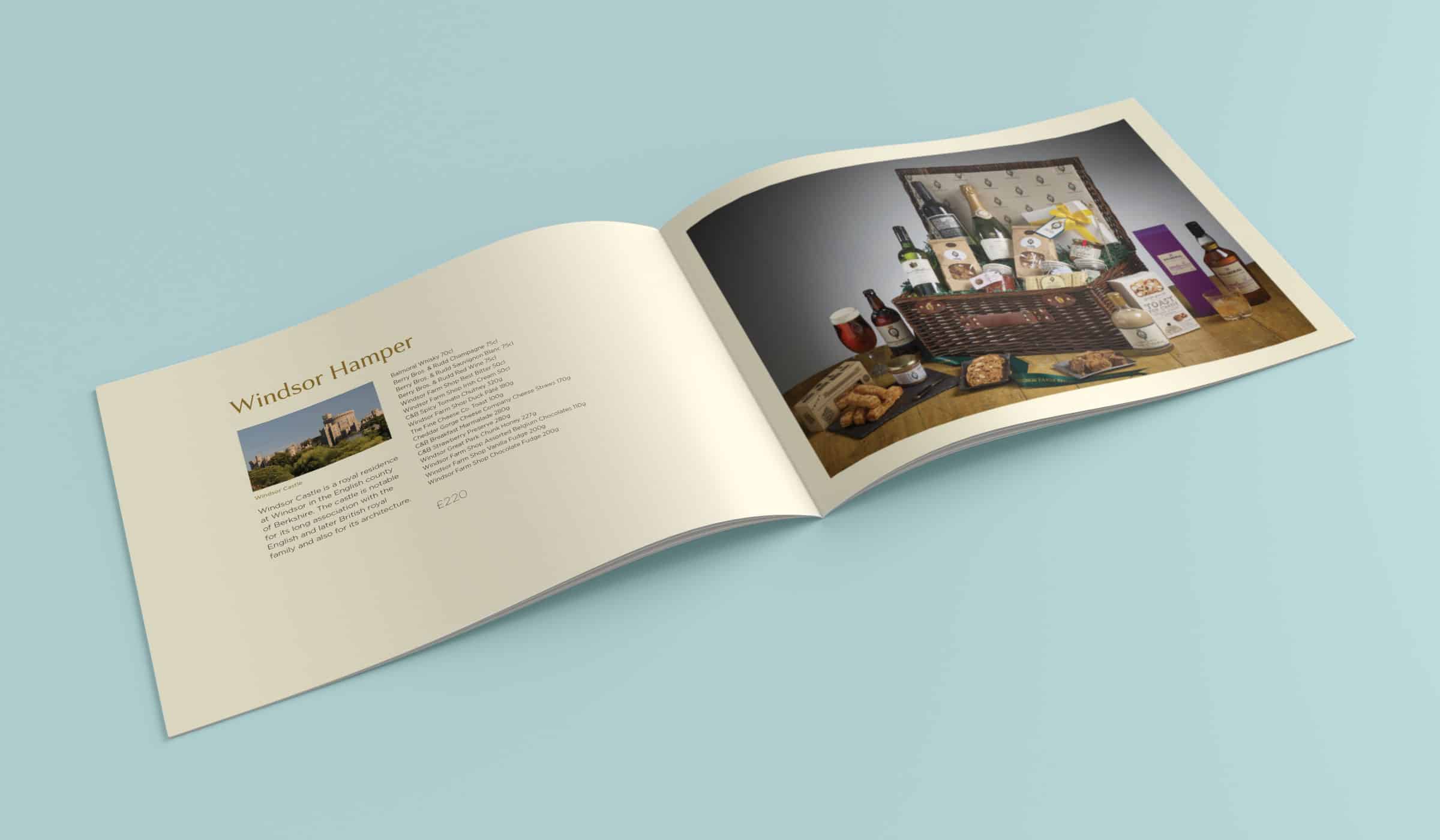 Working with the Windsor Farm Shop shows how understanding the value of the brand story is everything. Not all brands will have such an illustrious past, but every brand is on a journey and it's up to marketers and designers to tell the story, express the brand personality and win the hearts and minds of consumers. Buying into a brand is like getting to know someone. You need to trust them, like them, relate to them and engage with them. Brands with depth will stand the test of time.
Michelle Allen, Creative Director
Recent Posts