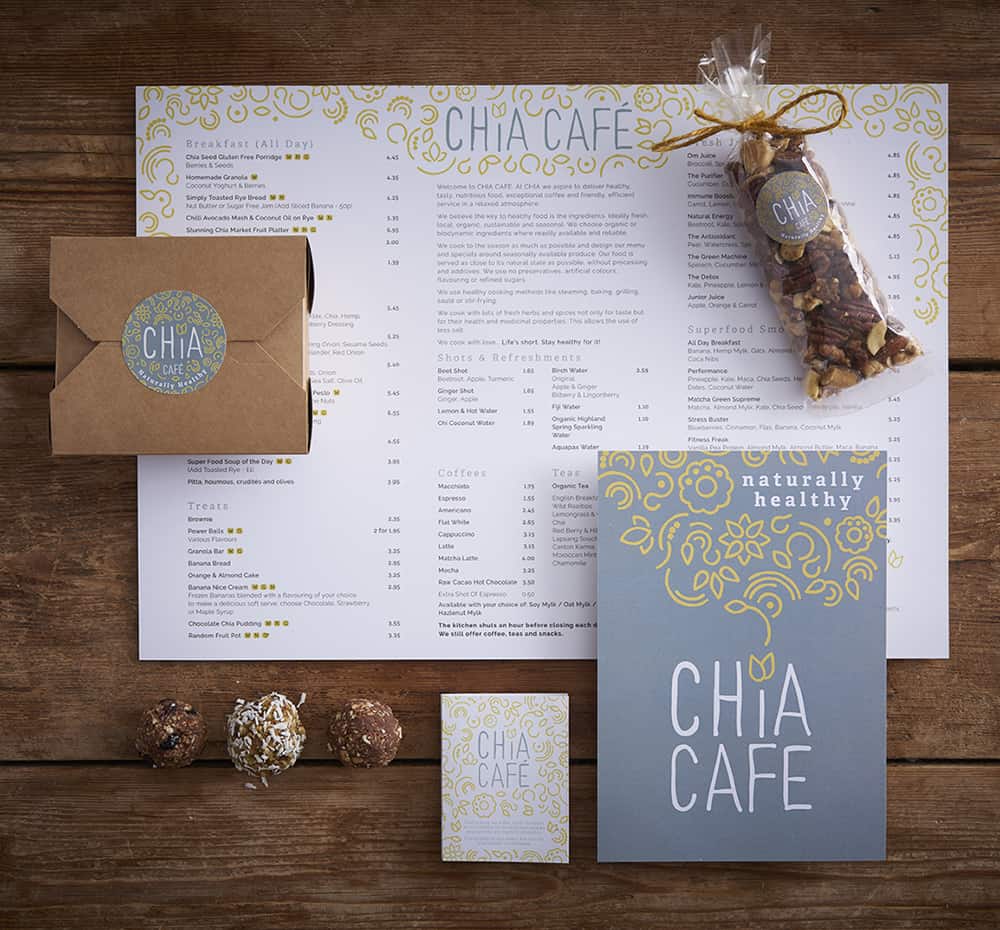 Chia Café
Our home town of Hitchin is known and loved for its quirky, independent shops and eateries. So when we heard that the first plant-based food café was coming to town, we jumped at the chance to help them make their mark in this competitive space.
Our hand-drawn logo reflects the wholesome, natural ethos of the Chia Café brand, and is welcoming and approachable for newbies to Veganism. 'Hitchinites' are embracing their new healthy café!
I can't say how pleased I am with Chia's logo design. Everyone is instantly drawn to it! The full service Allen Creative provide is second to none.

"Managing Director Chia Café"