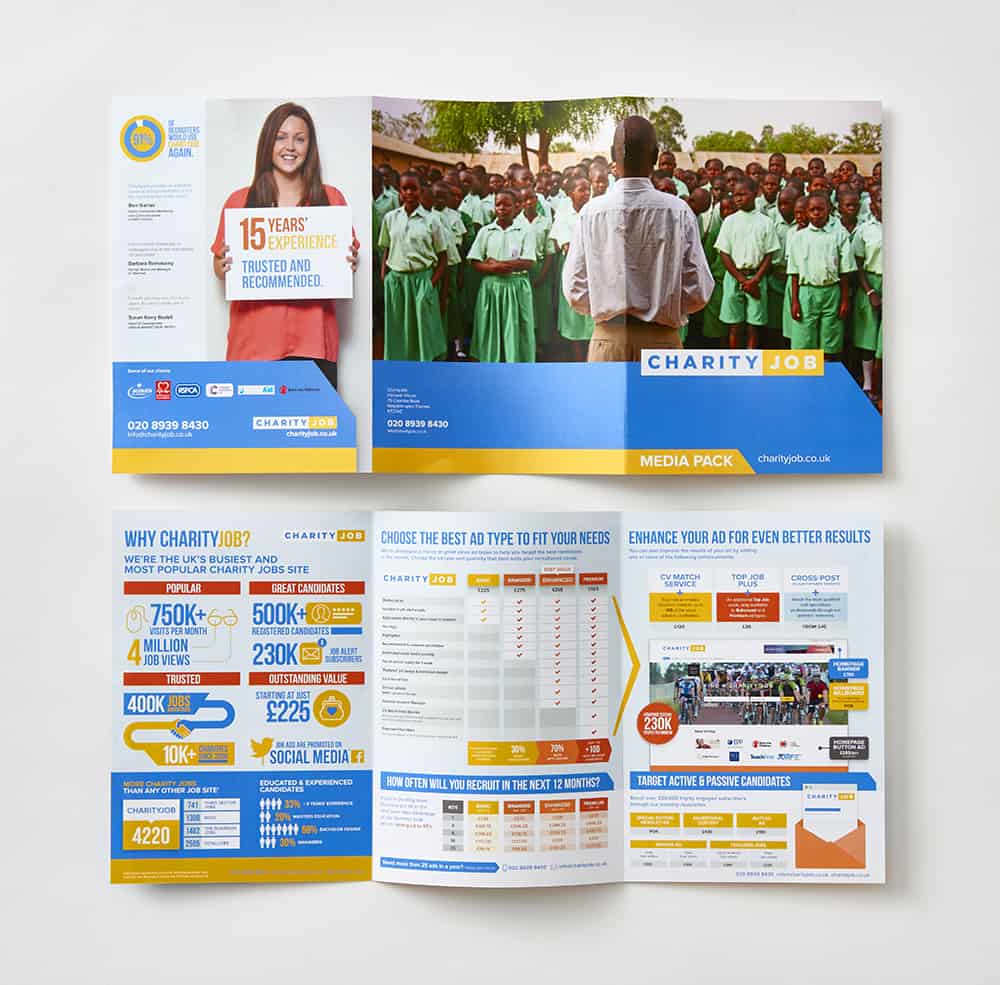 Charity Job
Charity Job wanted to develop their online and print recruitment rate card to make it really simple for potential recruiters to understand.
Our blend of eye-catching iconography and use of colour fulfilled the brief beautifully. Colourful imagery and bold infographics help make the complex information easy to digest. We have since been involved in producing digital content for the Charity Job website, alongside exhibition stands and marking materials. Just the job!
Our design… has rocked!!!! (and enlightened a bit the dark atmosphere of the Barbican!!!) So thank you for your great design and inspiration!

"Partnerships and Engagement Manager, Charity Job "